Inleiding
Mijn spreekbeurt gaat over Canada ik heb dit onderwerp gekozen omdat ik er meer van wilde weten en dat ik het leuk vond om over Canada te doen

Het Land
Canada is het één na grootste land ter wereld, na Rusland, en is bijna net zo groot als Europa.
Het strekt zich uit van New Foundland in het oosten tot aan Yukon Territory in het westen, een afstand van ongeveer 7500 km.Van noord naar zuid is de afstand ongeveer 5000 km.
Canada heeft een oppervlakte van 10 miljoen kilometer. Dat is bijna 240 keer zo groot als Nederland. Het land grenst aan Alaska en de Verenigde Staten. De hoofdstad is Ottawa.
Canada heeft in totaal 14 provincies, de provincies zijn:
British Colombia
Alberta
Saskatchewan
Manitoba
Ontario
Québec
New Found land
Labrador
Prince Edward Island
New Brunswick
Baffin Island
Victoria Island
Northwest Territories
Yukon Territory
De provincie British Colombia bestaat voor een groot gedeelte ui bergen. Het gebergte heet de Rocky Mountains en het ligt in heel Noord-Amerika. Het is één van de grootste gebergten.
Er zijn veel verschillende soorten landschappen in Canada. Bij British Colombia is het erg bergachtig. Dat komt door de RockyMountains. Alberta ligt naast British Colombia en daarom is het daar bergachtig. In anderen provincies is het verschillend. Er zijn ook veel rivieren en meren en er is veel bos en groen. En het aantal inwoners is ongeveer 33 miljoen inwoners.
Jaargetijden
Van november tot april is het grootste deel van Canada bedekt met sneeuw, maar in de lente is het prachtig, met de bloeiende bloemen en bomen. De zomers zijn heet. Dan zoeken veel Canadezen verkoeling aan zee of aan een meer. Langst de kust van Labrador en New Foundland komt veel mist voor, vooral in de zomermaanden.
Dieren
De bever is het nationaal symbool van Canada, en is meestal te vinden in de buurt van de meren. Eén van de grootste dieren die in Canada leven is de eland. Veel voorkomende dieren in Canada zijn de muskusossen, ijsberen, wolven, poolvossen, kariboes,sneeuwhazen en de lemming. De beroemdste vogel van Canada is de Canadese gans, maar de kraanvogel komt ook veel voor.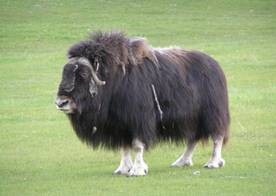 Muskusos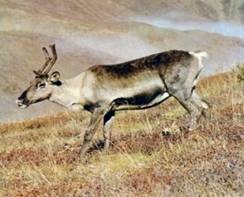 Kariboe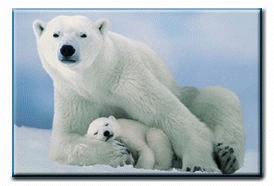 Ijsbeer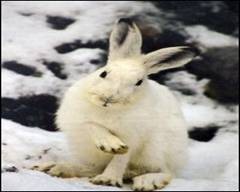 Sneeuwhaas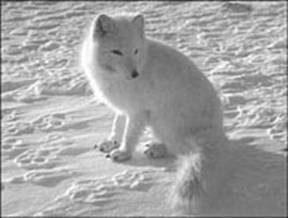 Poolvos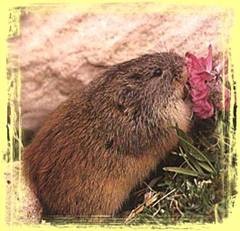 Lemming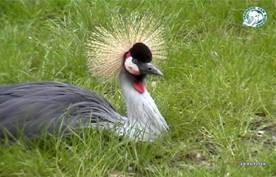 Kraanvogel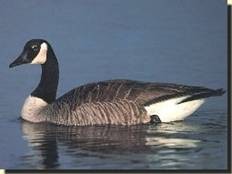 Canadese gans
Geschiedenis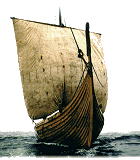 De eerste bewoners van Canada zijn de indianen en de inuiten.( je spreekt het uit als inwieten en het zijn eskimo's). Mensen denken dat de inuiten uit Azië komen en dat ze meer dan 10.000 jaar geleden, aan het einde van de ijstijd via Alaska naar Canada zijn gekomen. Er wonen nu nog steeds indianen en inuiten in Canada. De eerste blanken die in Canada aankwamen waren de Vikingen(volk uit Scandavië). De Vikingen waren zo'n 1000 jaar geleden op weg naar Groenland. Opeens raakten ze de weg kwijt en kwamen daardoor bij Canada aangedreven. Eerst dachten ze dat ze bij Groenland waren,maar later kwamen ze erachter dat ze een nieuw land hadden ontdekt. Maar ze bleven niet lang en ging weer weg.
In 1492 ontdekten de ontdekkingsreiziger Caboto Canada opnieuw. Ze schreven een bericht aan Europa dat er zoveel vis in de zee zwom dat je ze met manden kon opscheppen. Veel Europeanen gingen naar Canada om vis te vangen en die op de markt te verkopen. Tussen de Europeanen kwam er oorlog over wie Canada mocht hebben. De oorlog werd gewonnen door Engeland. Het Franse leger ging toen weg maar toch bleven er wel veel Franse mensen wonen en daarom wordt er nu Frans en Engels gesproken. Canada hoort nu nog steeds een beetje bij Engeland en de koningin is ook een beetje de baas van Canada.
Goud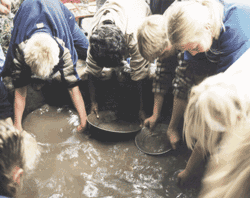 In 1896 werd er goud ontdekt in Yukon Territory. Dit leidde tot een goudkoorts. Honderdduizenden mensen trokken naar de goudvelden van de rivier de Klondike in het Yukon Territory. Rond 1900 werden de meeste goudvondsten gedaan. Na 1910 werd er nog op sommige plaatsen goud gezocht en in 1966 werd het zoeken naar goud gestopt.
Hockey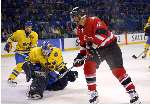 In Canada leren kinderen al op jonge leeftijd schaatsen. De meeste Canadezen zijn dol op ijshockey, en is veel populairder dan voetbal in Canada. Kleine jongens dromen er van om bij de NHL(national hockey league) te spelen. Veel mensen kijken op zaterdagavond op de tv naar hockey night. Dan worden de wedstrijden van belangrijke teams uitgezonden. In bijna elke buurt of wijk is wel een ijsbaan, waar kinderen en volwassen na school of werk en in het weekend ijs hockey spelen.
Traditionele gerechten
New Foundland is beroemd vanwege z'n pastei die bereid wordt met blubber(vet van grote zeezoogdieren)en varkensvlees. In British Columbia wordt veel vis gegeten en vooral zalm.
In heel Canada worden pannenkoeken met een heerlijke siroop gegeten en die heerlijke siroop wordt ook gebruikt over ijs en andere toetjes.
Munteenheden
In Canada betalen ze met de Canadese dollars. Op de munt staat een afbeelding van koningin Elizabeth omdat zij toch ook een beetje de baas van Canada is.
1 euro is in Canada 1,50 Canadese dollar.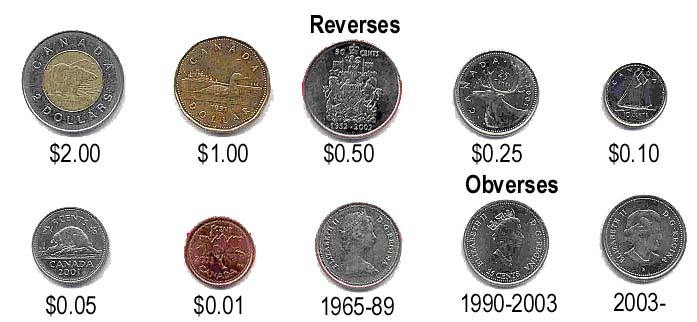 De vlag
Het esdoornblad of ahornblad is het nationale symbool van Canada. De rode strepen aan beide kanten zijn de 2 oceanen. De Grote Oceaan en de Atlantische Oceaan.
Maak jouw eigen website met

JouwWeb