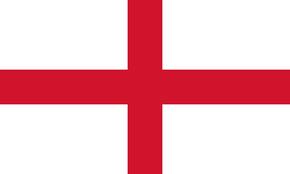 Deze spreekbeurt gaat over het land Engeland. Engeland is een voormalig koninkrijk en maakt samen met de landen Noord-Ierland, Schotland en Wales deel uit van het Verenigd Koninkrijk. Het Verenigd Koninkrijk is een verzameling van landen, die samen één staat vormen. In deze spreekbeurt kom je meer te weten over algemene informatie over Engeland, wie er in Engeland woont en welke bekende mensen er uit Engeland komen. Tot slot hoor je in deze spreekbeurt kort wat leuke weetjes over Engeland.
Algemene informatie over Engeland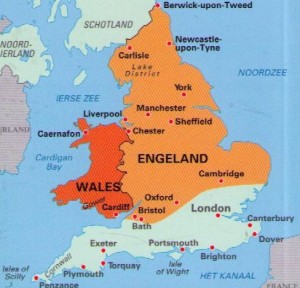 Engeland is onderdeel van het Verenigd Koninkrijk. Het Verenigd Koninkrijk bestaat uit vier landen, die allemaal bij elkaar in de buurt liggen. Zo is Engeland het Zuidelijke deel van het eiland Groot-Brittannië, dat in het Westen naast Wales ligt en in het Noorden aan Schotland grenst. Engeland is het grootste gebied van het Verenigd Koninkrijk, met de grootste oppervlakte en de meeste inwoners. Zo heeft Engeland wel 53 miljoen inwoners.
Sommige mensen gebruiken de naam Engeland om heel Groot-Brittannië aan te duiden of zelfs om over het Verenigd Koninkrijk te praten. Dit is echter niet juist, want Engeland is alleen maar een onderdeel van Groot-Brittannië en het Verenigd Koninkrijk: hier horen ook nog andere landen bij. Daarom kun je niet de naam Engeland gebruiken als je het over Groot-Brittannië hebt of over het Verenigd Koninkrijk praat.
De bevolking van Engeland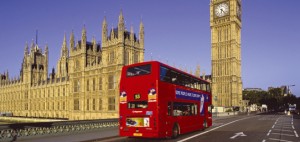 In Engeland wonen Engelsen. De naam Engelsen komt van de naam 'Angelen', dit zijn mensen van een Germaanse stam die na het vertrek van de Romeinen in Engeland gingen wonen. De Angelen waren echter niet de enigen die na het vertrek van de Romeinen in Engeland gingen wonen: op de boot van de Angelen zaten namelijk ook allerlei andere bevolkingsgroepen en stammen. Zo zijn ook de Saksen, Juten en Friezen na het vertrek van de Romeinen in Engeland gaan wonen. Samen vormden zij de eerste bevolking van Engeland, die dus uit meerdere stammen en bevolkingsgroepen bestond.
Beroemde Engelsen
Uit Engeland komen heel veel beroemde mensen, zowel van vroeger als van nu. Bekende Engelsen zijn onder andere:
William Shakespeare: William Shakespeare was een bekende toneelschrijver van vroeger. Zo heeft William Shakespeare onder andere Romeo en Julia geschreven.
Charles Dickens: Charles Dickens was een bekende schrijver, die onder andere Oliver Twist en A Christmas Carol heeft geschreven. Van deze boeken zijn later ook films gemaakt, die wereldwijd worden bekeken.
Alfred Hitchcock: Alfred Hitchcock was een beroemde filmregisseur, die onder andere de thriller The Birds heeft bedacht.
The Beatles: The Beatles was een band die erg populair is over de hele wereld. Zo kunnen miljoenen mensen hun liedjes The Yellow Submarine en Help meezingen.
Mister Bean: Mister Bean is een bekende komiek, die je waarschijnlijk wel kent van zijn gekke gezichtsuitdrukkingen, bruine teddybeertje en grote blunders in zijn films.
Jamie Oliver: Jamie Oliver is een beroemde Engelse kok, die veel kookprogramma's op zijn naam heeft staan.
Britney Spears: Britney Spears is een bekende zangeres, die al vele keren in de top 40 is beland met haar populaire nummers.
Wist je dat…
Engeland wel deel uit maakt van de Europese Unie, maar geen Euro gebruikt als betaalmiddel. Zo gebruiken de Engelsen nog steeds hun oude betaalmiddel, de Engelse Pond, als zij voor iets af moeten rekenen. Als je naar Engeland op vakantie gaat, moet je dus ook ander geld meenemen of je geld omwisselen voor Engelse Ponden.
De Engelsen vaak uitgebeeld worden als een nette gentleman, met een mooi pak aan, een zwarte hoed op en een wandelstok in zijn hand. Vroeger zag je deze mensen misschien veel in Engeland, maar tegenwoordig kom je dit typische mannetje niet meer zo veel tegen in Engeland.
De Engelsen op een andere manier naar bijgeloof kijken. Zo is hier de zwarte kat het teken van ongeluk, terwijl in Engeland de zwarte kat juist voor geluk staat en de witte kat ongeluk betekent.
Er in Engeland niet aan de rechterkant van de weg wordt gereden, maar aan de linkerkant. Eigenlijk doen de Engelsen alles wat wij aan de rechterkant doen, aan de linkerkant. Zo zijn de loopstromen in Engeland ook anders, komen de auto's van de andere kant (en moet je dus van rechts naar links kijken als je over wil steken en niet andersom) en zit het stuur van de auto's in Engeland ook aan de andere kant.
Engeland het eerste land was op de wereld waar de industrie ontstond. De industrie staat voor het leven met fabrieken, grote producties en grote machines. In 1750 begon dit leven al in Engeland, terwijl de rest van de wereld nog nooit een fabriek of grote machine gezien had. Nu is de industrie in Engeland echter een stuk minder groot en heerst er veel werkloosheid in de fabrieken van Engeland. Dit komt omdat andere landen Engeland inmiddels hebben ingehaald op het gebied van fabrieken en machines.
Maak jouw eigen website met JouwWeb