Inhoud
1. Het land
2. De geschiedenis
3. De tweede wereld oorlog
4. Het moderne Japan
5. Tokyo
6. Het dagelijks leven
1. Het land
Vlak bij de noordoostkust van Azië ligt Japan. Het land bestaat uit honderden eilanden, in de vorm van een smalle halvemaan, die in de lengte van noord naar zuid 3000 km lang is. De vier belangrijkste eilanden zijn: Honshu, Hokkaido, Kyushu en Shikoku. Tweederde van Japan bestaat uit bergen, die zo hoog en steil zijn, dat je er niet kunt wonen of werken.
De mensen wonen vooral in de steden, die in de dalen zijn gebouwd. Japan is een van de dichtstbevolkte landen ter wereld. Je bent er nergens ver van zee: in het oosten ligt de Grote Oceaan, in het westen de Japanse Zee. 's Winters kan het er in het noorden wel -40 graden Celsius zijn, 's zomers meer dan 30 graden Celsius. Het is er dan heel vochtig. Japan heeft naast de vier seizoenen ook nog tsuyu, een extra seizoen van half juni tot half juli, de tijd dat de moesson veel regen brengt. De Japanse seizoenen:
Haru = lente
Natsu = zomer
Aki = herfst
Fuyu = winter
Gegevens van Japan
Officiële naam: Japan
Officiële taal: Japans
Aantal inwoners: 126.000.000
Hoofdstad: Tokyo 11.772.000 inwoners. Dit is de Fuji, de hoogste berg van Japan.
Munteenheid: yen
Landoppervlak: 377.815 vierkante kilometer.
Kenmerken: De hoogste berg is Fuji hij is 3776 m hoog. Langste rivier: Shinanogawa hij is 367 km lang. Grootste meer is het Biwa-meer hij heeft een oppervlakte van 695 vierkante kilometer.
De bergachtige Japanse eilanden zijn ontstaan door vulkanen en aardbevingen. Er zijn nu meer dan 40 actieve vulkanen en veel slapende. Jaarlijks zijn er duizenden aardbevingen, meestal licht, maar een keer per eeuw is er een zware beving. In 1923 waren er veel branden door een zware aardbeving in Tokyo. Er vielen meer dan 100.000 doden. In 1995 werd de havenstad Kobe getroffen door de zwaarste aardbeving in Japan sinds 70 jaar. Er stierven 5000 mensen en 56.000 gebouwen werden verwoest of beschadigd. Een aardbeving op de bodem van de oceaan geeft een tsunami dat zijn grote vloedgolven die veel schade aanrichten wanneer ze de kust raken.
2. De geschiedenis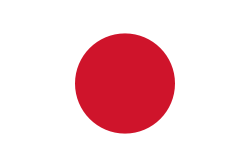 De jagers en vissers uit de Jomon-periode waren de eersten die de Japanse eilanden bewoonden. Rond 400 voor Christus kwamen de Yajoi vanaf het Aziatische vasteland. Zij beheersten de techniek van het telen van rijst in ondergelopen velden, wat heel belangrijk is geweest in de ontwikkeling voor Japan. Rond de 5e eeuw werd er een kleine staat gevormd rond het huidige Nara. Strijders uit deze tijd en die uit de Kofun-periode, tot 650, reden op paarden en droegen ijzeren zwaarden en bogen.
De zon heeft altijd een speciale plaats ingenomen in de Japanse cultuur. De oude Chinezen, die de zon op zagen komen achter de eilanden in het oosten, noemden ze ji-pen, dat betekent bron van de zon. Yamamoto-keizers zagen de zonnegodin als hun voorouder. Japanners noemen hun land Nippon, het land van de rijzende zon. Op de Japanse vlag staat de zonneschijf Hinomaru.
De Japanse levenswijze zit vol invloeden uit China en Korea. Chinese wetten, het Chinese schrift en bestuur werden overgenomen en aangepast. In de 6e eeuw kreeg het boeddhisme voet aan de grond en toen Nara in 710 de hoofdstad werd, waren de keizer en de adel boeddhistisch. Keizer Kammu bouwde in de 8e eeuw een modelstad en noemde die Heian-Kyo, hoofdstad van vrede en rust. Later werd de naam veranderd in Kyoto, dat duizend jaar de hoofdstad van Japan was. Het had kaarsrechte wegen en kanalen. Het hof van Heian was beroemd vanwege zijn literatuur, elegantie en schoonheid. Kyoto is nog steeds een centrum van kunst en nijverheid als kalligrafie en beeldhouwwerk. Technieken voor het werken met metaal, hout, bamboe en papier worden van meester op leerling doorgegeven.
3. De tweede wereldoorlog
Atoombom op Hiroshima
Japan had jarenlang buurlanden bezet. Toen generaal Tojo in 1941 premier werd, bezette Japan ook IndoChina (nu Vietnam), waarop de Amerikanen de Japanse olie boycotten. In december 1941 viel Japan de Amerikaanse vloot aan in Pearl Harbor en Hawaii en verwoestte deze bijna helemaal. De VS verklaarden Japan de oorlog en zo raakte ook Azië betrokken bij de Tweede Wereldoorlog. Aanvankelijk boekte Japan succes op de Filippijnen, in Indonesië, Maleisië, Singapore en Burma. In 1942 volgden ook overwinningen op zee. In 1945 namen de VS wraak met atoombommen op de Japanse steden Hiroshima en Nagasaki. Snel hierna liet keizer Hirohito weten dat hij zich overgaf.
4. Het moderne Japan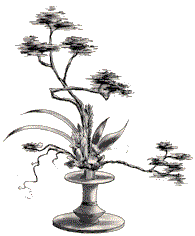 Er zijn veel ideeën uitgewisseld tussen Japan en andere landen. Vanaf het einde van de 18e eeuw, toen westerse landen handel met Japan gingen voeren, beïnvloeden Japanse accenten ontwerpen van stoffen, aardewerk en drukwerk. Sindsdien wordt de Japanse stijl ook in kunstvormen als architectuur en bloemschikkunst gebruikt. Omgekeerd hebben Japanse fabrikanten producten ontwikkeld met westerse invloeden en hebben de mensen westerse kleding en gebruiken overgenomen.
Landbouw
De Japanse landbouw begon circa 2000 jaar geleden met de verbouw van rijst. Slechts 14% van het land is geschikt voor landbouw. Rijst wordt verbouwd in ondergelopen velden. Tegenwoordig doen machines een groot deel van het werk dat vroeger met de hand gedaan werd. Japanse boerderijen zijn heel klein, gemiddeld 1,4 hectare. In dit dichtbevolkte land met weinig ruimte is het belangrijk dat boeren op een klein stuk grond zoveel mogelijk verbouwen. De meeste boerderijen zijn familiebedrijven, die vaak ook andere inkomsten hebben.
Industrie en economie
De Japanse welvaart is verkregen met slechts weinig natuurlijke bronnen. De hoogopgeleide, hardwerkende Japanners zijn het belangrijkste van het land. Industrieën exporteren eindproducten in ruil voor broodnodige olie, mineralen en ruwe grondstoffen meer dan 90% van alle kolen , ijzererts , koper en lood zijn ingevoerd. Sinds de jaren 70 heeft Japan een hoogwaardige technologische industrie opgebouwd. Overheid en bedrijfsleven werken hiervoor nauw samen. Japanners verwerken al eeuwenlang ideeën uit andere landen. Japan is een wereldleider in technologie, ook als het satellieten, elektronica en computer betreft. De stereo-installatie, cd en tamagotchi zijn uitgevonden in Japan, nu een van de rijkste landen ter wereld.
5. Tokyo
Tokyo, cultuurcentrum in de Edo-periode en hoofdstad van Japan sinds 1868, is een drukke welvarende stad. Tokyo is twee keer bijna geheel vernield: door de grote aardbeving in 1923 en tijdens bombardementen in de Tweede Wereldoorlog. De stad heeft historische en moderne elementen. Het keizerlijk paleis in het centrum is omringd door grachten en tuinen. Tokyo heeft veel parken. Langs smalle wegen staan vele wolkenkrabbers. Tokyo heeft veel musea, galeries, sportcomplexen, golfbanen, honkbalterreinen en lawaaierige gokhallen.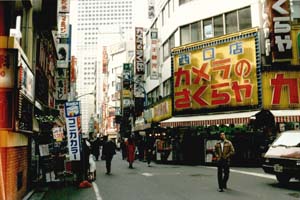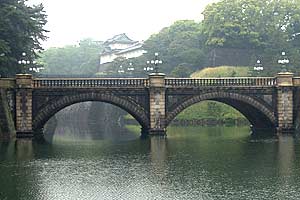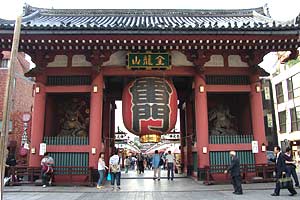 Maak jouw eigen website met JouwWeb