Inhoud
1. Inleiding
2. Waar ligt Argentinië
3. De vlag
4. De ontdekking
5. Het landschap
6. Het klimaat
7. Inwoners
8. Eten
9. Feesten
10. Nawoord
11. Bibliotheek
Inleiding
Ik ga in mijn werkstuk vertellen over Argentinië. Ik ga vertellen hoe en wanneer het is ontdekt, maar ook wat over het landschap en het klimaat. Ik hoop dat u het leuk vindt om te lezen en dat u er nog wat van leert.
Waar ligt Argentinië?
Argentinië ligt in Zuid-Amerika. De hoofdstad van Argentinië is Buenos Aires. De buurlanden zijn: Brazilië, Uruguay, Paraguay, Bolivia en Chili. Argentinië heeft een oppervlakte van bijna 2,8 miljoen dat is 67x groter dan Nederland. Er wonen zo'n 35 miljoen mensen in Argentinië.
Argentinië heeft ook erg veel provincies in totaal 23. Dit zijn ze:
Jujuy, Salta, Formosa, Chaco, Catamarca, Tucuman, Santiago del estero, Estero, Santa fee, Corrientes, Misiones, La rioja, Cordoba, Entre rios, San juan, Mendoza, San juan, La pampa, Beunos Aires, Neuquén, Rio negro, Chubut, Santa cruz en Tierra del fuego.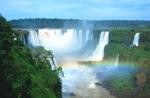 De langste rivier is de parana.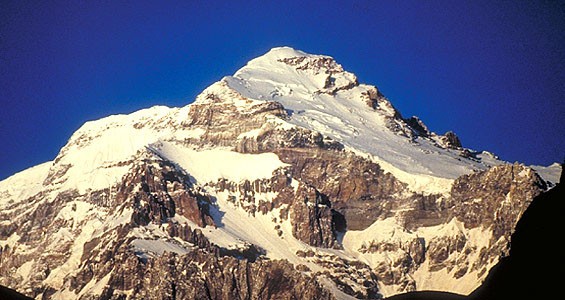 De hoogste berg is de aconcagau die is bijna 7000 meter hoog.
De vlag
De blauwe strepen staan voor de lucht in mei. De maand van de Argentijnse revolutie
De witte staat voor zuiverheid.
En het zonnetje in het midden is de meizon.
De ontdekking
De geschiedenis van Argentinië begint in Zuid-Amerika. De eerste mensen die in Zuid-Amerika kwamen waren afkomstig uit Azië. Ze waren ongeveer 240 duizend voor Christus via de Beringstraat overgestoken naar Noord-Amerika. Ze deden er duizenden jaren over om van Midden-Amerika naar Zuid-Amerika te varen. In 10 duizend voor Christus bereiken de eerste Aziaten Argentinië, helemaal in het zuidelijke deel, dicht bij Antarctica. In 1516 bereikte de eerste Europeanen Argentinië. Dat was de Spaanse ontdekkingsreiziger Juan Diaz de Solis.
Juan Diaz en zijn mannen werden vlak nadat ze waren aan gekomen gedood door de Charrau de stam die er toen leefde. 4 Jaar later ontdekt een andere Spanjaard de nu naar hem vernoemde straat tussen het zuid punt van Zuid-Argentinië en vuurland.
In 1526 verkende Sebastiaan Cabot het gebied van de Rio de La Plata waar hij het eerste kamp oprichtte dat later weer verlaten zou worden. In 1536 bereikte een de ontdekkingsreiziger Pedro de Mendora het gebied en richtte de stad Buenos Aires wat nu nog steeds de hoofdstad is. Het was in die tijd niet makkelijk om een permanent kamp te vestigen in Argentinië . De indiaanse bevolking was niet blij met de komst van de Spanjaarden en probeerde hun dan ook zo snel mogelijk weg te krijgen . Pas in 1580 was het in Buenos Aires veilig genoeg voor de Spanjaarden om zich er voor altijd te vestigen.
In de tweede helft van de 16e eeuw stichtte nieuwe Spaanse kolonisten de plaatsen zoals: Santa Fe en Cordoba. In de 17e eeuw hadden ze geld te kort en verkochten ze stukken land aan privé eigenaars .Zo kwamen Europeanen en criollo's in het bezit van enorme stukken land. In de tweede helft van de 18e eeuw kwam het Spaanse bestuur in moeilijkheden en ontstonden er grote financiële problemen. Het Engelse leger maakte van die gelegenheid gebruikt en vielen Buenos Aires aan. Maar naar twee maanden werden de Engelse weg gedreven door de Spanjaarden. 1807 probeerde het Engelse leger weer om beunos Aires aan te vallen maar dat was weer niet gelukte. Op 25 mei brak de zogenaamde mei revolutie uit en kreeg Buenos Aires een nieuw bestuur . Op 9 juli 1816 werd Argentinië officieel onafhankelijk, maar de politieke onrust heeft nog tientallen jaren geduurd. 1860 kreeg Argentinië zijn eigen naam en werd Buenos Aires officieel de hoofdstad.
Het landschap
Het landschap van Argentinië kun je verdelen in 4 delen: De Pampa, De Vlaktes, Patagonië en het Andesgebergte.
De Pampa ligt in het midden van Argentinië.
De Pampa is een kwart van heel Argentinië er woont dan ook meer dan 66% van de hele bevolking. De noordelijke en oostelijke deel noemen ze ook wel "Pampa Humeda" ,dat betekent vochtige Pampa. In dat gebied liggen veel grote steden waar onder Buenos Aires .
Het zuiden en het westen worden ook wel de "Pampa Seca" genoemd. Dat betekent droge pampa
De vlaktes liggen in het noordoosten van het land. Op de vlakte is veel bos te vinden en het tropische regenwoud van Misiones.
Patagonië ligt in het zuidelijke deel van Argentinië. Patagonië is ook een kwart van het land, maar er woont maar 1 tot 3% van de bevolking, dat komt, omdat het zo dicht bij de zuidpool ligt.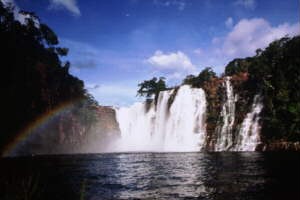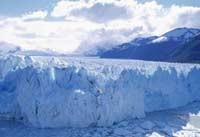 Klimaat
Argentinië ligt op het zuidelijk halfrond dat betekend als het bij ons winter is dan is het bij hun zomer, de seizoenen zijn dus omgedraaid.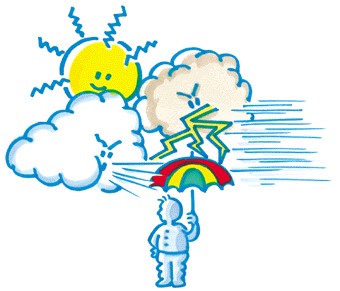 In het noordoosten van het land is het winters droog en zomers vochtig en warm de temperatuur kan op lopen tot wel 50 graden. Daarnaast valt er ook erg veel regen.
Als je van het oosten naar het westen rijdt, zie je de regenval teruglopen van 150 cm naar 50 cm per jaar. Het midden van het land kent een zacht klimaat. Omdat het zomers in Buenos Aires erg warm kan zijn gaan de meeste mensen naar kerstmis naar het strand om verkoeling te zoeken. Patagonië is de koudste streek. De temperatuur daalt ook omdat het aan de Atlantische oceaan ligt . Het oosten is erg droog op sommige plekken valt dan ook nooit regen .
Inwoners
De gaucho's zijn al jaren lang het symbool van Argentinië . Ze trekken te paard over de pampa. Tegenwoordig zijn er nog veel mensen die zich zelf gaucho noemen. Ze temden paarden en dreven koeien bij elkaar om ze dan te slachten.
Tegenwoordig werken ze op veeteelt en landbouw bedrijven net als de meeste andere inwoners.
Uiterlijk
Ze dragen een zwarte hoed, een overhemd en een bombacha dat is een lekker zitten de wijde broek. Hij heeft ook een riem met een grote zilveren gesp en een poncho. Het meeste dragen ook nog een halsdoek en laarzen met zilveren sporen. Dit is een boleadora een touw met aan het uiteinde 3 lange leren riemen daar zit een leren bal of steen aan. Dit gooien ze om de poten en zo vingen ze een kalf.
De meeste dragen nu gewone kleding . De kinderen gaan pas op hun 6 naar school en de basisschool heeft 7 klassen. Daarna gaan ze net als ons naar de middelbare school, als arme kinderen dat niet kunnen moeten ze werken.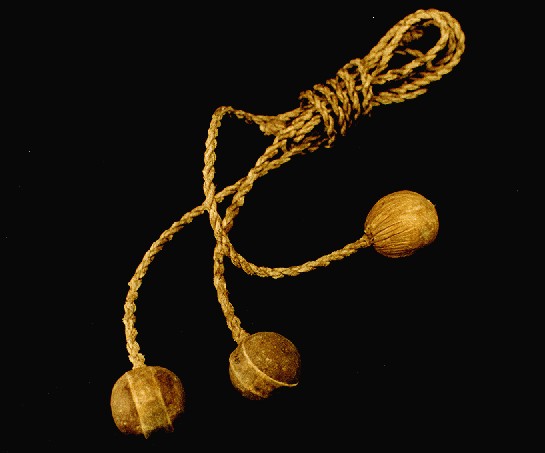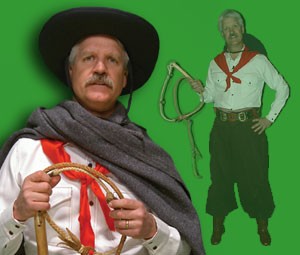 Boleadora
Eten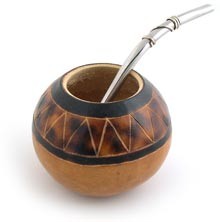 Er zijn niet veel Argentijnse gerechten. De meeste komen uit Duitsland, Spanje en Italië. Asado, mate en milbrillo dat zijn wel echte Argentijnse gerechten. Asado is een grote barbecue . Ze doen dat vaak met veel familie. Argentijnen zijn erg gehecht aan hun familie. Soms worden ze allemaal in een huis of erg dicht in de buurt.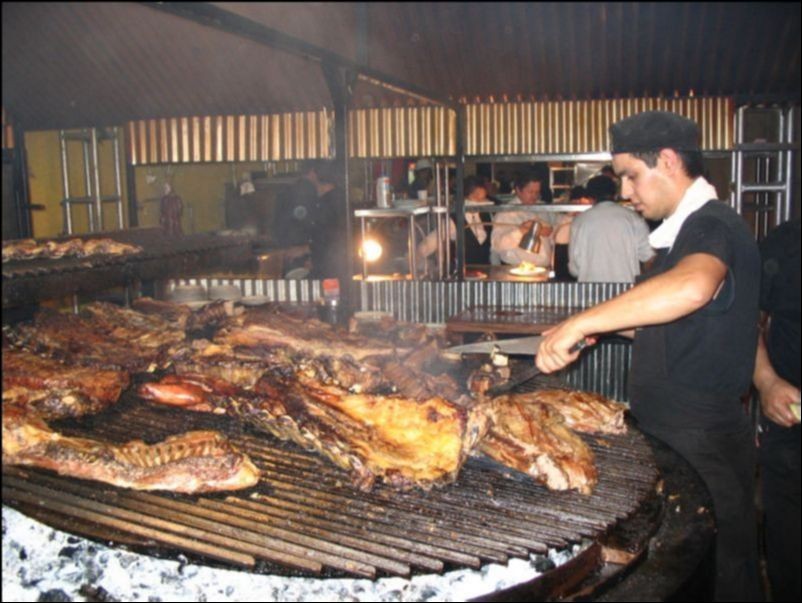 Zo als Nederlanders koffie drinken, drinken de Argentijnen mate. Mate is een soort groene thee. Ze doen de kruiden in een uit geholde kalbas dan gieten ze er heet water bij. Ze drinken de mate met een bombillla uit de kalbas een bombilla is een ijzeren rietje.
Ze drinken dat vaak met veel mensen bij elkaar. Het staat namelijk in het teken van vrijheid.
Membrillo is een soort jam gemaakt van kweekperen. De kweekpeer kan je vergelijken met een harde appel.
Feesten
Er zijn veel verschillende feesten in Argentinië . Ik ga vertellen over het wijn festival en de folklore.
Het wijnfeest
In de stad Mendoza wordt elk jaar in maart la fietsa nacional de la vendimo gevierd. In die tijd komen veel mensen die kant op. Het feest duurt ruim een week. Het feest wordt ten ere van de wijnoogst gehouden. Er zijn concerten, exposities en volkdansen. Elk jaar komt de bisschop de wijn zegenen en worden er grote optochten gehouden met bands, praalwagens en old timers.Het feest wordt afgesloten met de verkiezing van de koningin van het festival en een spectaculaire vuurwerk show.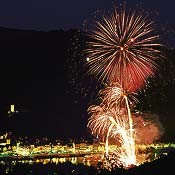 Folklore
In Cosquin in de provincie Cordoba wordt eind januari het nationale folklore festival gehouden . Honderden mensen komen dan die kant uit om te volksdansen op live volksmuziek.

Nawoord
Ik vond het erg leuk om dit werkstuk te maken. Ik vond het ook erg interessant om allerlei dingen van een ander land te weten. Op google vond je bijna niks over Argentinië. Ik heb erg lang gezocht maar ik vond niks. Dus ben ik naar de bibliotheek gaan en daar allemaal boeken gezocht. Daar was ook niet zo heel veel maar ik heb toch nog twee boeken gevonden. De heb ik helemaal gelezen en toen ben ik verder gegaan. Ik hoop dat u dit met plezier heeft gelezen en er nog wat van heeft opgestoken.
Bibliografie
Boeken
Landen van de wereld: argentinië
Nicole Frank, vert. P. de Bakker
2002, Eten-leur, Ars Scribendi
SISO: Argentinië 991
ISBN: 9054956321
Met het oog op Argenitië
G. Mesenas & Nicole Frank
2002, Eten-Leur, Ars Scribendi
SISO: Argentinië 991
ISBN : 9054956453
Maak jouw eigen website met JouwWeb