DE GOUDVIS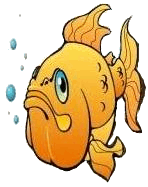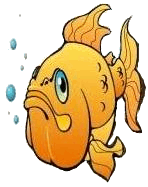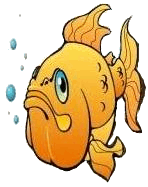 Hallo jongens en meisjes.

Ik ga mijn spreekbeurt doen over: de goudvis. Omdat ik jullie wil uitleggen hoe deze ademt en leeft. En ik vind een goudvis mooi.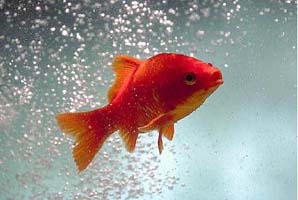 Mijn spreekbeurt heeft 6 hoofdstukken.

· de geschiedenis
· hoe ademt een vis
· hoe zwemt een vis
· zintuigen van een vis
· voedsel
· wat heb ik geleerd
---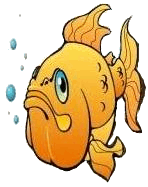 1.de geschiedenis:
De goudvis is familie van de karper. Ze lijken ook veel op elkaar de karper is alleen groter. Eerst kwam de goudvis uit China en Japan. In de 17ewerd hij als siervis naar Europa gebracht. Bij ons wordt de goudvis in een viskom gehouden of in vijvers.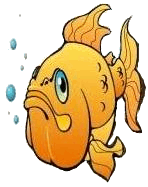 ---
2 Hoe ademt een vis?
In plaats van zuurstof uit de lucht te halen, net als mensen. Haalt een vis die uit water met zijn kieuwen. Dat zijn dunne vliesjes aan de zijkant van zijn kop. Hij neemt een slok water met zijn bek, die doet hij dicht. Dan stroomt het water langs zijn kieuwen. De zuurstof wordt uit het water gehaald en gebruikt in zijn bloed.
---
3 Hoe zwemt een vis

En vis gebruikt zijn spieren. Hij gebruikt zijn vinnen om te sturen, te remmen en zijn evenwicht te bewaren. Zijn schubben als bescherming en om snel te zwemmen.
---
4 De zintuigen van een vis: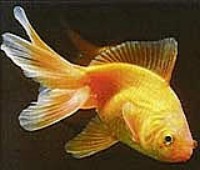 *Een vis kan even goed zien als wij, omdat zijn ogen aan de zijkant staan, kan hij rondkijken.
*Een vis kan proeven voor het eten in zijn bek komt, door smaakpupillen binnen en buiten zijn bek.
*Een vis kan voelen.
*Een vis kan ruiken.
*Een vis kan horen.
Vissen zijn koudbloedig. Dit betekent dat ze de temperatuur niet zelf kunnen regelen. De vis heeft dezelfde temperatuur als het water. Verandert de temperatuur te snel, dan gaat de vis dood.
---
5 voedsel van de vis

Goudvissen hebben gedroogd voedsel, en eten soms graag watervlooien. Soms houden ze ook van een blaadje sla of een stukje rauw vlees. Twee keer per dag moet de vis droogvoer.
Geef niet meer dan dat de vis in een keer op kan. Geef hem niet altijd hetzelfde eten, dan gaat de vis tenslotte dood.
---
6 wat heb ik hiervan geleerd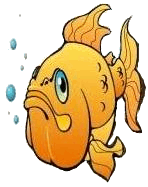 Ik heb geleerd dat de vis eigenlijk uit China komt.

Dat de vis door zijn kieuwen ademt.

Hij met zijn vinnen stuurt.

Dat de vis ook rauw vlees lust.
---
7 vragen voor jullie
· Wat eet de vis? Droogvoer sla en rauw vlees
· Waar komt de vis vandaan? China
· Hoe ademt de vis? Door zijn kieuwen

· Waar zijn vinnen voor? Om te kunnen sturen
Dit was mijn spreekbeurt. Bedankt voor jullie aandacht.
Maak jouw eigen website met JouwWeb