POSTDUIVEN


Ik ga eerst iets vertellen over de huisvesting van de duif.
De duiven worden gehouden in een hok. Dit noemen we een duivenhok. In het hok zijn allemaal kleinere hokjes gemaakt waar de duiven in zitten en waar ze hun eieren kunnen leggen en waar ze hun jonkies groot kunnen brengen. Het hok moet zo zijn ingericht dat de duiven zich er prettig voelen en dat ze ook gezond kunnen blijven.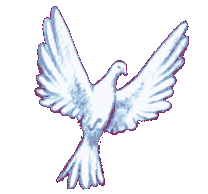 Verzorging van de duiven
Postduiven zijn graaneters dus moeten we zorgen dat het duivenvoer uit veel verschillende granen bestaat (bakje zaad laten zien).
Duivenvoer bestaat uit maïs, erwten, gerst, haver, zonnepitten en nog een paar kleine graansoorten.
Duiven verteren hun eten doordat het voer wordt fijngemalen door maagkiezel. Dit maagkiezel moet ook dagelijks aan de duiven gegeven worden (roodsteen).
Verder moeten de duiven elke dag schoon water hebben en moet het hok regelmatig worden schoongemaakt.
Het kweken van jonge duiven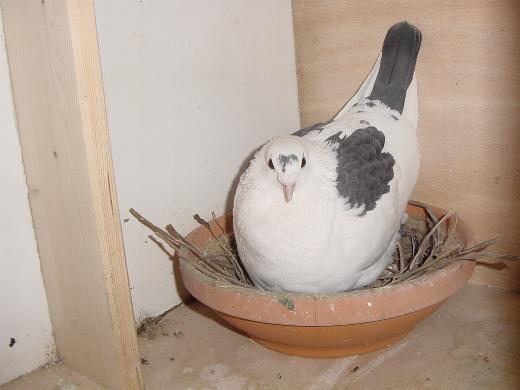 In het voorjaar (februari/maart) is het tijd dat er jonge duifjes worden gekweekt. Hoe dat in zijn werk

gaat??In het kleine huisje (we noemen dit broedhokken) worden de mannetjes duiven (doffers) en vrouwtjes (duivinnen) bij elkaar gezet, we geven ze een broedschaal en wat nestmateriaal (laten zien).
Na ongeveer 14 dagen legt de vrouwtjesduif 2 eieren. (2 nepeieren laten zien).
Na ongeveer 18 dagen broeden komen de eitjes uit en zijn er dus jonge duifjes. Als de jonge duifjes ongeveer 25 dagen oud zijn kunnen ze al zelf eten en drinken.
De trainingsvluchten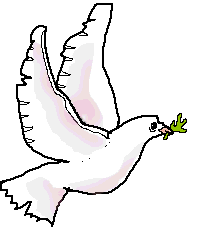 Als de jonge duiven ongeveer zeven weken zijn beginnen ze met hun eerste rondjes vliegen om het huis en hok. In het begin hebben ze moeite en er komt ook wel eens een duifje gewond weer terug. De jonge postduif moet graag en veel vliegen. Duiven vliegen iedere dag ongeveer 30 minuten om het huis, ze mogen niet te veel voer krijgen want dan worden ze te zwaar en te lui om te vliegen.
De inkorving
Voordat een duif met de wedstrijden kan meedoen moet hij eerst worden ingeschreven. Dat noemen we inkorven. De duiven krijgen een ringetje om een pootje, daar staat een registratienummer op.
De duiven worden in manden gezet en daarna kun je geld inzetten . Je kunt geldprijzen winnen of je kunt een beker winnen.
Wedstrijden met postduiven
In april beginnen de wedstrijden met postduiven. Hoe gaat dat in zijn werk?
De wedstrijdduiven worden eerst een paar dagen bij de duivinnen gezet, dan komen ze sneller terug van een vlucht omdat ze graag naar de duivinnen willen.
Dan worden de duiven naar de duivenvereniging gebracht, bij de vereniging gaan alle duiven in speciale manden en die gaan in een hele grote vrachtauto.
De vrachtauto brengt alle duiven naar de plaats waar ze worden losgelaten. Dat kan in Nederland zijn of b.v in Frankrijk. Als de duiven worden losgelaten zijn er altijd veel mensen om te kijken want er zijn wel tienduizend duiven tegelijk die dan wegvliegen.
De duif die het eerst bij zijn eigen hok is heeft gewonnen. Dit alles wordt geregistreerd met een duivenklok, het ringetje dat de duif om zijn poot heeft gekregen gaat dan in de klok en dan kunnen ze de juiste tijd bepalen.

De duivenklok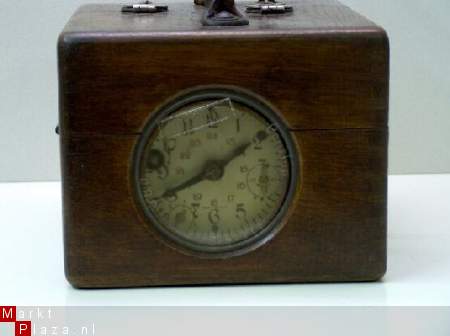 De duivenklok is voor een duivenliefhebber onmisbaar, zo'n klok kost ongeveer 350 euro. Op die klok kunnen ze elk uur, minuut en seconde aflezen. De postduivensport is een internationale sport en wordt van april tot september gehouden. Ik heb nu een oude klok meegenomen,maar tegenwoordig hebben de duiven chips en wordt het elektronisch gedaan.
Dit was mijn spreekbeurt wie heeft er nog vragen?

Maak jouw eigen website met JouwWeb