INLEIDING
Ik vind het leuk dat we het werkstuk over dieren moeten maken, want ik hou wel van dieren. Maar ik vind het jammer dat er veel dieren met de dood bedreigd worden, en er veel dieren uitgestorven zijn. Ik zou wel eens in een regenwoud willen zijn.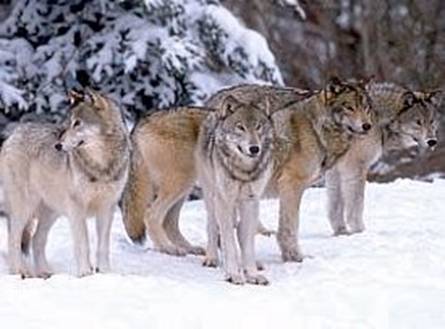 Mijn werkstuk gaat over de Wolf. Ik doe het over de wolf omdat het me wel leuk leek, en omdat ik er redelijk veel van af weet. Ik heb de informatie uit boeken gehaald en de foto's van Internet en gescand. Ik heb vijf hoofdstukken informatie over de wolf.
Veel leesplezier!
WAT IS EEN WOLF
Wolven behoren bij de hondenfamilie, met fonkelende, gele ogen en een slank, gespierd lichaam. Er zijn zevenendertig soorten hondachtigen, waaronder wolven, jakhalzen, coyotes, vossen en wilde en tamme honden. Hondachtigen komen op alle continenten voor behalve op Australië en Antarctica.
Het zijn vleeseters (carnivoren) die goed kunnen horen en ruiken. Wolven en wilde honden jagen op prooien, die ze met hun scherpe tanden doden. Maar er zijn ook hondachtigen die plantaardig voedsel en insecten eten.
Deze beesten behoren tot de intelligentste dieren. Sommige, zoals wolven leven in groepen van ongeveer acht tot twintig dieren. Elke groep heeft een rangorde en wordt geleid door het sterkste mannetje of vrouwtje.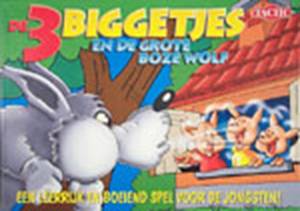 In sprookjes zijn wolven vaak slechte dieren zoals bij de drie biggetjes.
NATUURLIJKE VIJANDEN
Wolven en wilde honden zijn krachtige jagers, maar in het wild worden ze door veel gevaren bedreigd. De grootste dieren waar ze op jagen, zoals elanden, bizons en muskusossen, zijn ook hun natuurlijke vijanden. De scherpe hoeven en hoorns zijn dodelijke wapens. Een keer mistrappen en een wolf kan vertrapt worden.
Wolven worden bedreigd door verwoestingen van hun leefgebied. In veel gebieden op de wereld waarin de wilde honden vrij rond zwerven word steeds kleiner. Mensen hebben het land nodig om schapen te laten grazen.
Bossen worden gekapt voor hout of om plaats te maken voor steden en wegen. Nog een andere bedreiging komt door dodelijke ziektes zoals hondenziektes, miltvuur en hondsdolheid.
LICHAAMSVORMEN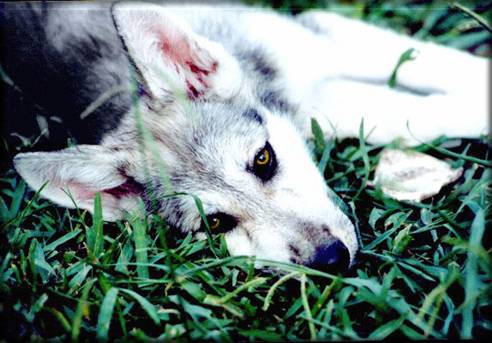 Wolven behoren bij de gewervelden. De ruggengraat beschermt het ruggenmerg, de voornaamste zenuwbaan van het lichaam. Het skelet ondersteunt het lichaam.
Wolven en wilde honden hebben een ander skelet dan andere zoogdieren. Wolven en wilde honden hebben een lange schedel met grote tanden, een lange nek en lange, sterke pootbotten. Hun sleutelbeenderen zijn klein waardoor ze slank en gestroomlijnd zijn en snel kunnen rennen. Omdat ze vrij draaiende schouder- en heupgewrichten hebben zijn ze heel behendig.
Wolven, vossen en wilde honden hebben meestal een lange staart. Bij vele heeft de staart een duidelijke vorm waaraan het dier ook op grote afstanden te herkennen is.
Het skelet van een vos is kleiner dan dat van een wolf. Zijn botten zijn korter. Vossen vangen prooien kruipend en sluipend door de ondergroei in plaats van rennend over de vlakte.
Wolven zijn de grootste hondachtigen, afgezien van de grootste tamme honden. Wolven kunnen twee meter lang worden en tachtig kilogram wegen. Hun gestroomlijnde lichaam is geschikt om snel te rennen. Dankzij sterke pootbotten zijn het onvermoeibare jagers.
IJZIGE WOESTENIJ
Wolven waren ooit op het noordelijk halfrond. Door de uitbreiding van de menselijkheid werden wolven teruggedrongen tot meer afgelegen gebieden als het hoge noorden.
IN HET BOS
Ten zuiden van de toendra ligt op het noordelijk halfrond een gordel van dichte naaldbossen.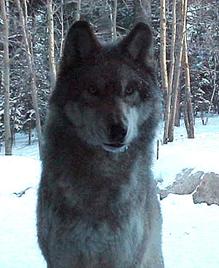 Deze gordel bedekt grote delen van Canada, Noord-Europa en Rusland.
GRASLAND EN WOESTIJN
Graslanden komen op alle continenten voor behalve Antartica. Op de grasvlakten leven verscheidene hondachtige, waaronder mannenwolven, zadeljakhalzen en hyenahonden. Coyotes, dingo's en verschillende soorten vossen, leven in de woestijn.
LEVENSCYCLUS
Wolven en wilde honden paren in een periode van het jaar, aan het eind van de winter. De jongen worden twee maanden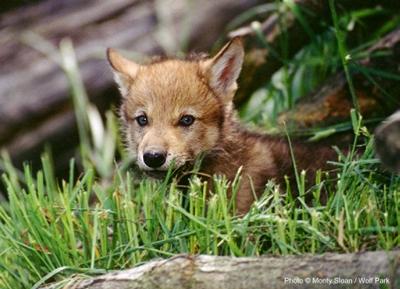 later geboren, in de lente. De grootte van de worp is verschillend per soort.
Manenwolven krijgen de minste jongen, slechts twee. Een wolf krijgt tussen de drie en acht jongen. Hyenahonden krijgen Max. zestien worpen.
Ongeveer zes weken na de paring zoekt het vrouwtje een grot, holle boom of een ondergrondse hol. Daar zullen de jongen geboren worden.
Bij de geboorte zijn de jongen klein en hulpeloos. Pasgeboren jongen zijn eenentwintig centimeter. Hun ogen zijn dicht en ze kunnen niets horen of op hun zwakke pootjes staan. Ze kruipen tegen hun moeder aan om warm te blijven. Zoals alle zoogdieren krijgen ze moedermelk te drinken. Na twee weken gaan de ogen open.
Na acht weken zijn jonge wolven levendig. Hun snuit is langer geworden en lijken meer op volwassenen wolven. Wanneer ze het veilige hol verlaten, komen andere leden van de troep kijken. Met hun gaan ze naar een plek en daar oefenen ze met jagen.
NAWOORD
Ik vond het leuk om een werkstuk te maken en ik weet nu zelf ook meer over wolven dan dat ik eerder wist.
Ik hoop dat ik een goed cijfer hierop haal, want ik heb heel erg mijn best gedaan.
De Latijnse naam van de wolf is Canis lupus.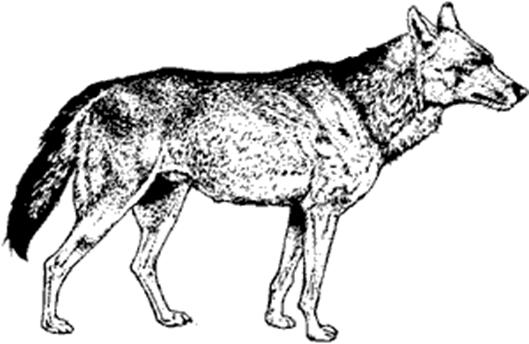 Maak jouw eigen website met JouwWeb