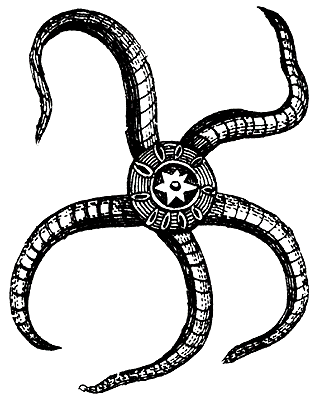 Zeesterren
Ik ga vandaag mijn spreekbeurt over zeesterren houden. Ik kwam op het idee omdat ik in de vakantie zelf een zeester heb gevonden. Ik heb hem vandaag bij me. Ik zal jullie vertellen over de gewone zeester, deze heet "Asterias Rubens". De kleur van deze zeester kan van wit tot bruin zijn, maar meestal is hij rood.

Hij komt voor in de Atlantische oceaan, Noordzee en de Oostzee. Ook zijn er zeesterren die in hele koude zeeën en in tropische zeeën leven.

De meeste zeesterren hebben vijf armen, maar er zijn er ook met 10 of wel 44 armen daarop zitten wel honderden of duizenden zuignappen. Waarneer een zeester een arm kwijtraakt dan groeit hij vanzelf weer aan of waarneer een zeester in tweeën wordt gedeeld groeien zijn armen gewoon weer uit tot 5 stuks. Dan heb je dus weer 2 nieuwe zeesterren. De zeester doet zich voortbewegen doormiddel van de zuignappen die onderaan zijn armen zitten. De huid heeft vaak stekels en knobbels en voelt ruw aan, door deze knobbeltjes haalt de ster adem, door zijn armen kan hij ook adem halen…de huid die hier weer bovenop zit heeft trilhaar.Als er iets van vuiligheid op zit doet het trilhaar dat weg trillen.de mond zit aan de onderkant in het midden.daar zit ook de maag, waardoor de ster kan eten. Ik zal vertellen hoe een ster aan zijn eten komt.de meeste sterren eten graag mosselen of visvlees, wanneer de ster een mossel vindt kan hij met zijn voetjes aan de schelpjes trekken zodat hij ietsje open gaat.
Hij probeert zijn maag naar buiten te duwen en zo de spleet groter te maken.Wanneer hij open is spuugt de ster er een stof in waardoor de mossel vloeibaar wordt en dus opgegeten kan worden.als de zeester iets eet en er zit iets bij wat hij niet kan eten dan heeft hij bij zijn mond 2 tangetjes zitten die het verwijderen. Zeesterren behoren tot de stekelhuidige zoals bijvoorbeeld de zeekomkommers en de zee-egels. Zeesterren hebben geen hoofd of hersenen of ingewikkelde zintuigorganen zoals oren, neus, ogen.

Ze krijgen wel prikkels door hun armen waarneer ze in ander water komen of eten vinden!!!!
Zeesterren kunnen zich ook voortplanten. De geslachtsklieren zitten in de armen, en de bevruchting vindt in het zeewater plaats. Waarneer een mannetje merkt dat er een vrouwtje in de buurt is laat hij zijn zaadjes los en het vrouwtje laat haar eitjes los. De zeester gaat op het uiteinde van haar armen staan om haar eitjes los te laten. Het vrouwtje laat ongeveer twee en half miljoen eitjes los en het gebeurt meestal 1 keer per jaar. Meestal in het voorjaar. Er zijn een aantal soorten zeesterrenRode zeester Blauwe zeester Kussenster Stekelster zonnester
---
vragen:

Kan een zeester in een vis aquarium? Nee, zeesterren zijn heel gevoelig voor ontlasting van vissen. Kunnen zeesterren rotsen of koralen omvergooien? Als rotsen of koralen niet stevig zijn kan een zeester dat doen, maar meestal zijn zeesterrenheel rustige dieren. Waarom verstoppen zeesterren zich overdag? De meeste nachtdieren bewegen overdag niet veel. Maar toch veel zeesterren gaan wel op zoek naar voedsel omdat ze honger hebben. Dit was mijn spreekbeurt
Maak jouw eigen website met JouwWeb